Tape to Digital Conversion
Cherished Memories, Digitized
StoryCraft Productions was proud to assist in conversion of older analog formats, such as VHS, 8mm or Mini DV recordings to a digital format, whether to DVD or onto an external hard drive.
Audio and video quality of these tape based media do start to lose quality, and even DVDs are prone to scratches. Make sure you have multiple back ups of these cherished memories.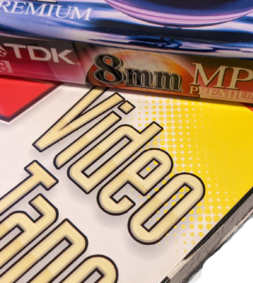 Keeping those old tapes will lose quality over time
Sometimes the best way to digitize these tapes are to have the original camcorder that recorded them be used to digitize them, we can help you through this process!
Pricing is determined on how many tapes there are to process, we recommend that these items be saved to an external drive, as well as online via Google Drive, iCloud, etc.
Let's see how we can preserve these cherished memories for future generations